Election 2001 British Columbia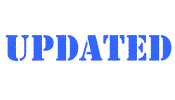 2001.07.27
---
---
The election has been called for Wednesday, May 16, 2001.

Are You Registered to Vote? Visit the Elections BC Election 2001 Site for details.
Find your riding here (Elections BC Electoral District Maps with links to voting locations).
Return to CONTENTS
---
Jump to Summary of Results (Elections BC). The official election results should be posted after May 29 (Final Count day).
Jump to Election 2001 Coverage section
Jump Greater Victoria Region Candidates page for unofficial election results.
---
Registered Political Parties (Elections BC List)
Note: Not all parties listed below are running candidates in the Greater Victoria Region electoral districts.
In alphabetical order:
Alliance of Concerned Taxpayers
The Alternative Party
British Columbia Citizens Alliance Now
British Columbia First Alliance Association
Canadian Alliance Party of British Columbia
The Central Party
Centre Democratic Party
Coalition British Columbia
Council of British Columbia
The Enterprise Party of British Columbia
Natural Law Party of British Columbia (via the Natural Law Party of Canada)
Party of Citizens Who Have Decided To Think For Themselves And Be Their Own Politicians
People's Front
Real Democracy Association of BC
United British Columbia Association
We The People Party
Return to CONTENTS
---
Greater Victoria Region Candidates (Victoria Telecommunity Network)
Provincial General Election 2001 Official List of Candidates (Elections BC)
Members of the Legislative Assembly of British Columbia(Courtesy of the BC Legislative Assembly). Includes links to e-mail information, photographs, and biographies of MLAs elected to the 36th Parliament.
Return to CONTENTS
---
Return to CONTENTS
---
General Media Web Sites
The Victoria Telecommunity Network's Media Menu and the Music and Audio on the Internet Directory: Radio contain additional publication and broadcast media Web sites and links.
Return to CONTENTS
Return to CONTENTS
---
Please report problems or send suggestions to office@victoria.tc.ca

Page created 2001.04.18

Brought to you by your Victoria Telecommunity Network Election British Columbia 2001 Web Page Team: Adele Barnes, David Mattison, Gary Shearman, Ian White. Graphics by David Mattison and IMSI Masterclips.