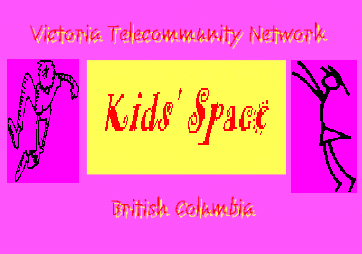 Month of 2003.04

Links found on this page may contain information not suitable for all family members. Please accompany your children during their Internet activity hours. The Victoria Free-Net Association can not be held liable for any damage resulting from the use of kidsspace.html.
Local (Greater Victoria and BC) Stuff: Individual Hangouts
---
Local Stuff: The Big Picture
---
Out There
---
Suggestions for inclusion in this page may be mailed to (aa003). Specify the file kidsspace.html in your message.